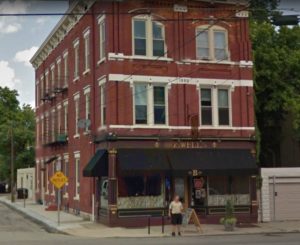 This social resumes in-person June 2021.
This is an evening out at a local dining establishment, to gather, talk and (often) listen to live music.  Similar to Third Thursday, but for those of us who can't get out during the week.
It is scheduled for the second Saturday evenings of each month. Held at Boswell's in Cincinnati's Northside neighborhood, dinner is at 7:00.